Search Engine Optimization: An Informational Guide

Search engine optimization, which is more commonly referred to as SEO, is a website marketing technique which involves boosting the amount of organic traffic to your website by increasing your rank in search engines. If you can get your website listed on the top of a Google search results page, it'll likely get clicked on 95% of the time (according to studies). The higher your website is listed on the search results page, the better its click-through rate is going to be. This is what you want.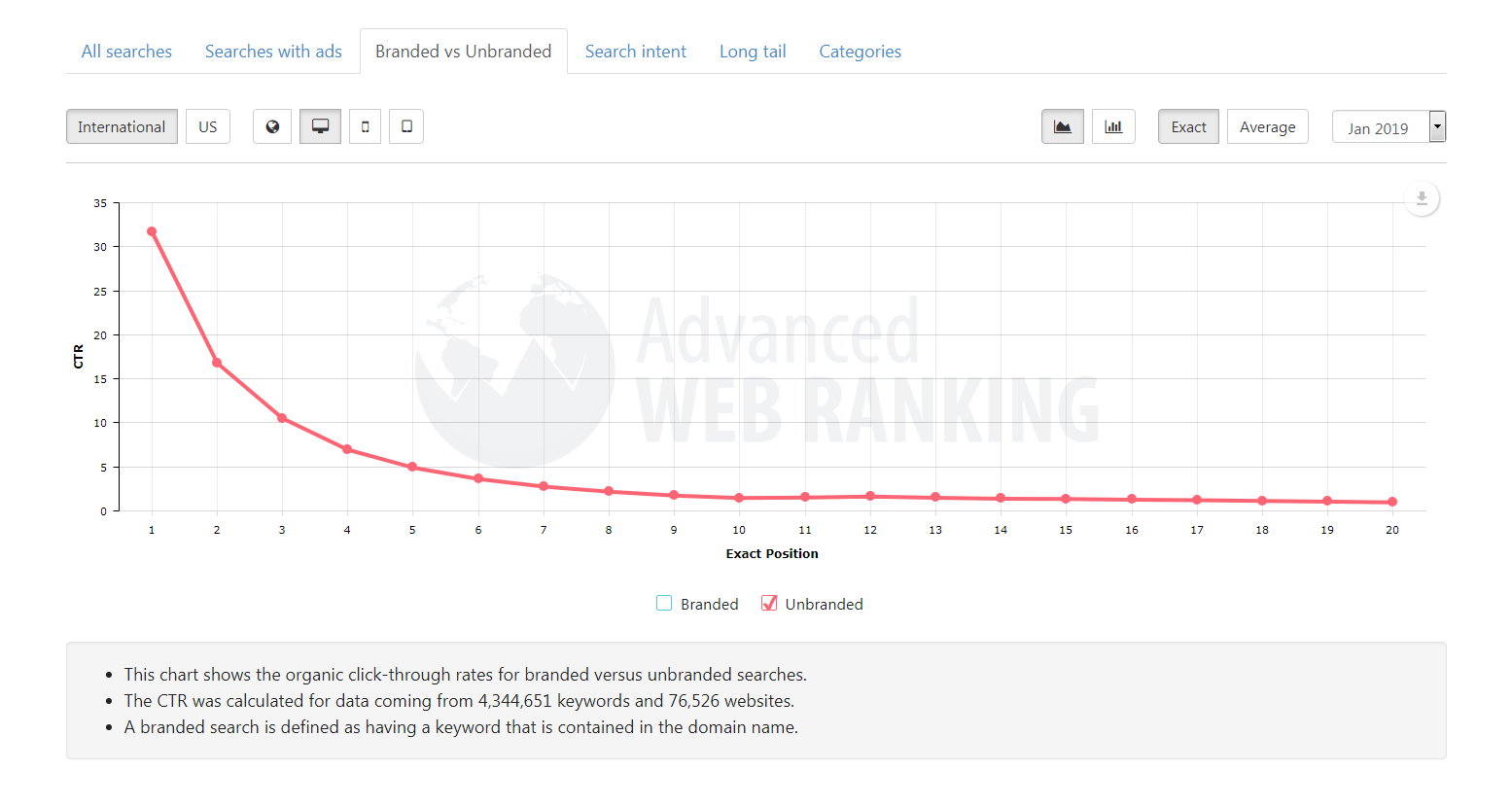 The pay-per-click advertisements are normally what appears on the top of a Google search results page. But right below these results, you'll see the algorithmic search results. These are also called free, natural, or organic search results.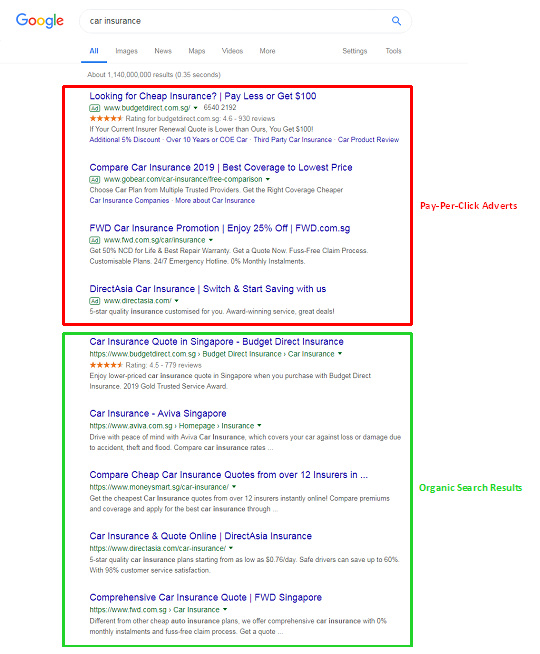 There are more than just website listings that show up in the search results of Google. People can also discover videos, knowledge graphs, maps, images, and more. If you want this type of content seen by more people, SEO can help.
How Does Search Engine Optimization Work?
Major search engines like Google, Bing, and Yahoo have algorithms which rank webpages based on their authority and the level of relevance of their content. Of course, the search engines' crawlers must index the webpages first. If these pages have great authority and relevancy, then they will be ranked higher in the search results when people submit a search query.
There are more than 200 ranking signals used by Google to rank webpages. The point of SEO is to initiate various creative and technology strategies to enhance these signals for a website. It is better not to worry about each separate ranking signal, but rather Google as a whole.
When you begin your SEO practices, you should ensure that you have an accessible website that looks great and contains content which is relevant to what people are searching for.  This needs to be high-quality content which addresses a question or need of your target audience. The user experience should be phenomenal.
At Google, there are search quality raters which analyze the search results and the quality of the webpages that come up.  These results are sent to a machine learning algorithm. If you look at the guidelines of a search quality rater at Google, you will learn about which types of websites and content are considered low quality and high quality. Websites which are clear to show authority, trust, and expertise in its niche will be rewarded greatly in the search results.
Google PageRank is the name of the algorithm which measures the amount of authority and popularity that a webpage has. The basis of the algorithm has to do with hyperlinks. When you want to improve your web page's rank on Google, you need to practice SEO which involves building more quality inbound backlinks from other websites to your own website. Think of this like advertising your brand and getting it listed on other websites which are relevant to your niche. This is the key to good PR.
When Google detects that your website has links on other reputable websites with relevant content, then it tells them that people are interested in your content. This means you have trustworthy content. As a result, Google will reward your website by ranking it higher in people's search results when they search for similar content.
How to Start SEO
There are two SEO categories; Offsite SEO and Onsite SEO. These are older terms, but they are still meaningful in the present. Offsite SEO refers to SEO practices that you perform outside of your website, such as on other third-party websites. Onsite SEO refers to the SEO practices and activities that you perform on your own website's content.
You need to be proficient in SEO to perform these activities properly. Many companies hire multiple SEO professionals with different skill sets because these activities are so complex. Of course, you can learn how to do these activities yourself, but that'll take you more time than if you were to just hire an SEO professional directly.
Onsite SEO

Enhancing the content on your website to increase organic traffic is called Onsite SEO. Onsite SEO revolves around the user experience. When someone visits your website, its content needs to be easy for them to download and access on a laptop or mobile device. And, of course, it needs to be relevant content to what they're looking for based on their search queries.
Here are some of the activities you will do when practicing Onsite SEO:
Researching Keywords – Studying the keywords and terms that prospective buyers are searching for on Google. These are words which relate to the products or services that you're selling in your business. Once you see which other brands and offerings come up from those keyword searches, you can modify your content by implementing the same keywords into your website to make it searchable too.
Auditing – You must audit the technical side of your website to ensure it is indexed and crawled on Google. Also, test the website for any errors or difficulties that the end user may experience. Fix any problems that you notice.
Optimizing Content – Optimize the content, layout, and navigation of your website. Basically, enhance the entire structure of your website to make it easy to use and find information. The content should reflect your expertise in the niche. This will make people trust your authority in this area more. Better content like this means a better user experience for your visitors.
These are just some of the Onsite SEO activities that you will be doing. There are plenty more where they came from.
Offsite SEO
Gaining organic traffic by conducting activities and practices outside of your website is called Offsite SEO. The most common activity here is "link building." This is where you work to gain more reputable backlinks to your website from other websites. This is how search engines determine how trustworthy our website is. The more trustworthy it is deemed, the better your ranking.
Don't just spam your backlinks onto thousands of unknown websites because Google will pick up on that and punish your website for it. The backlinks need to be on websites which have already established themselves as relevant, trustworthy and popular. This makes your website appear the same way if it has backlinks on these kinds of websites.
Here some of the common activities you will do when practicing Offsite SEO:
Attractive Content – Reputable websites only post backlinks to webpages which have compelling and attractive content. This could be how to guides, infographics, charts, videos, or any other visual or stunning content. If you can create such content on your website, then more people will want to link to it.
Press Release – If you create online press releases which discuss your website and link to it, then it will raise more awareness that it exists. Some websites may want to link to your press release, especially if it's a news feed website. The more sources that distribute your press release with an active backlink in it, the better for your SEO.
Outside Communication – Sometimes it is necessary to reach out to these third-party sources and introduce them to your website and its content. These could be bloggers, journalists, webmasters, and social media influencers. If they're interested in your content, then they may be happy to post your backlink on their website.
This is just a small list of ways to get backlinks to your website. There are other ways you can do it which are not listed here. Just be sure to study the quality of the referral traffic to determine if you've found a good source for the backlinks. For instance, if your backlink is posted on a website but you hardly get any traffic from it, then it must mean that your website is not relevant to the website which posted the backlink.
Be careful not to purchase backlinks or participate in backlink exchange programs because your backlinks will likely end up on low-quality website and directories. Even though you may be able to get more backlinks this way, Google will penalize your website rank once it detects that these backlinks are not relevant nor good quality.
If you want to achieve the best inbound links possible, then you need to have patience and earn them. This is the only way to ensure you perform good offsite SEO that ranks your website higher in Google. It will also get your brand and content noticed by people who are actually interested in it. This results in more leads and sales for your business.
Do You Still Need SEO Assistance?
We are an SEO agency which can manage your SEO campaigns successfully in your brand's niche. Our team has the necessary creative and technical skills to conduct SEO activities properly on your behalf to boost your website's ranking.